The Most Interactive Indoor Family Entertainment Center in the GTA
Lil' Monkeys is one of the largest indoor family entertainment centers in the GTA.  With over 16,000 sqft of space, we have something for everyone from toddlers, to elementary schoolers, all the way through pre-teens and adults. Our innovative layout creates a space that is both comfortable and interactive with tons of different attractions to keep the whole family busy. From the 3 1/2 story jungle gym to the bungee trampoline, the geodome, gyro and so much more, there is something for everyone.
COVID-19 Update
We have been closely monitoring COVID19 and concerns about the virus continue to escalate. The health and safety of our employees and guests is our top priority. Based on the guidance of public health authorities Lil Monkeys will be closed for an extended period of time. We will reopen as soon as possible based on the safe operation of our facility.
For guests and existing reservations, our team will be working with you to reschedule your or cancel your events.  Please contact us for additional details: Info@lilmonkeysplaygrounds.com
Our business is built on fun.  Unfortunately, this is not a fun time for any of us.  When the time is right, we will be here to once again bring smiles to our guests and provide good, clean fun for everyone!
Stay safe and healthy as we work through this together!
Lil Monkeys
From toddlers to teens, parents to grandparents,  Lil' Monkeys Family Fun Center is a place the whole family can enjoy together.
Different Food Menu Options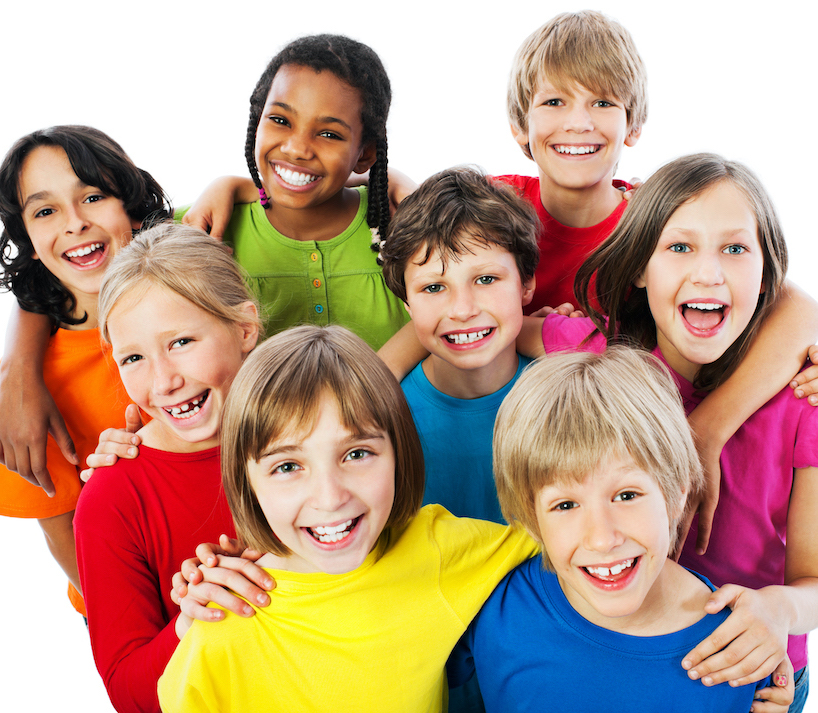 Security and safety is our top priority which is why we have invested in matchable wrist bands and high tech security camera equipment.
With the highest daily cleaning standards your Lil' Monkey's white socks will stay white all day long.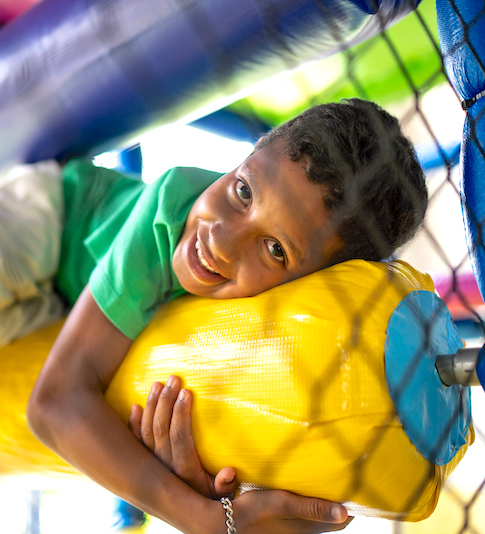 With over 16,000 sqft of play space we have everything from a 6 level jungle gym, to an anti-gravity machine, to a bungee trampoline and so much more.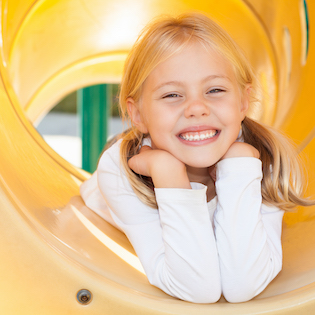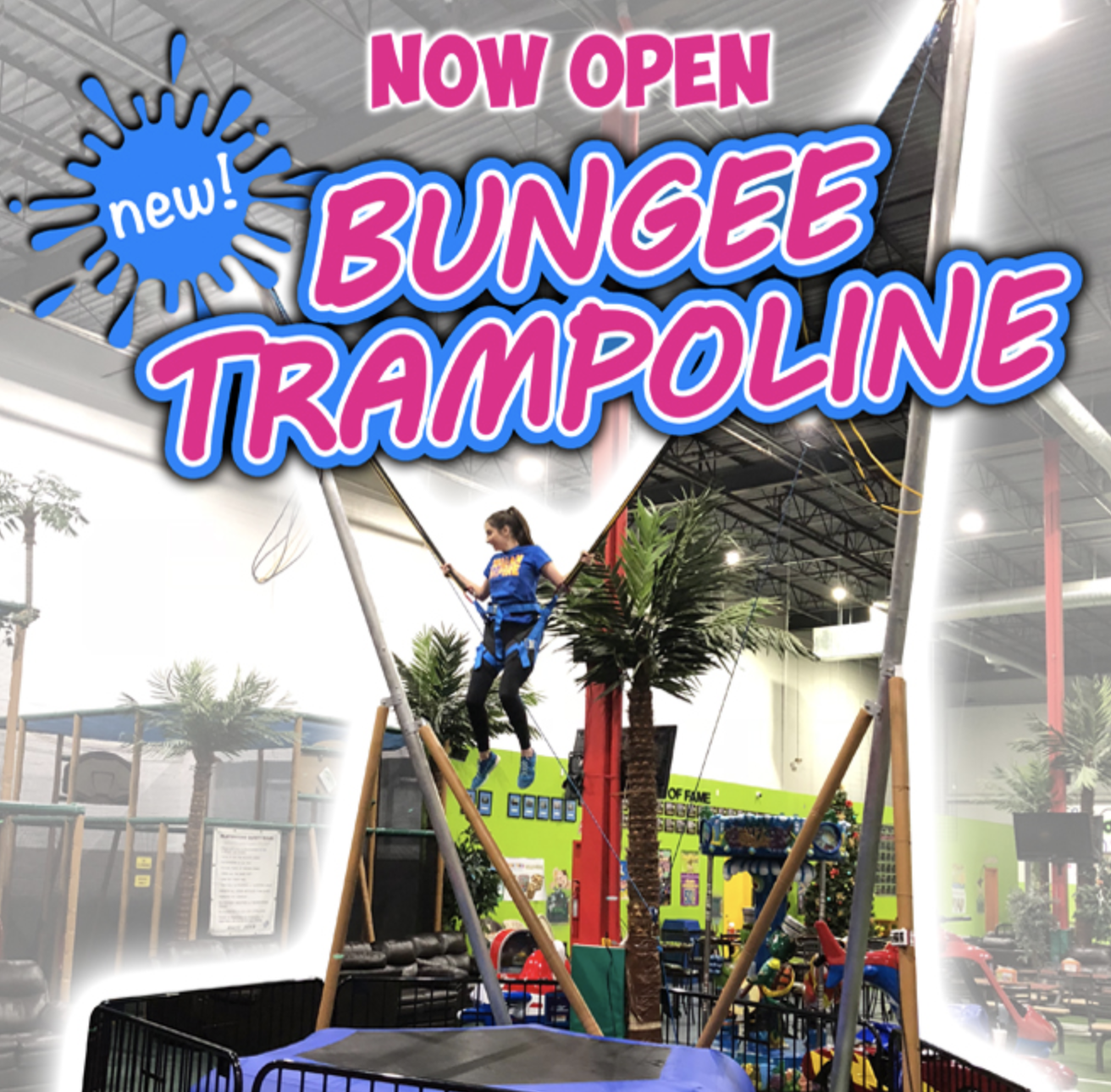 Just Released!
The Ultimate Bungee
Try our all-new ultimate bungee trampoline.  Experience the thrills and excitement of high jumps with gentle and soft landings all thanks to the safety harness operated by a certified team member. Your child will be able to jump higher and safer than ever before.
The Gyro Extreme
Experience the thrills of The Gyro Extreme. This is a two person sit down, hydraulic powered, human gyroscope TSSA certified amusement ride.  This is the same one as used in NASA's Kennedy space center, and by the United States Air Force.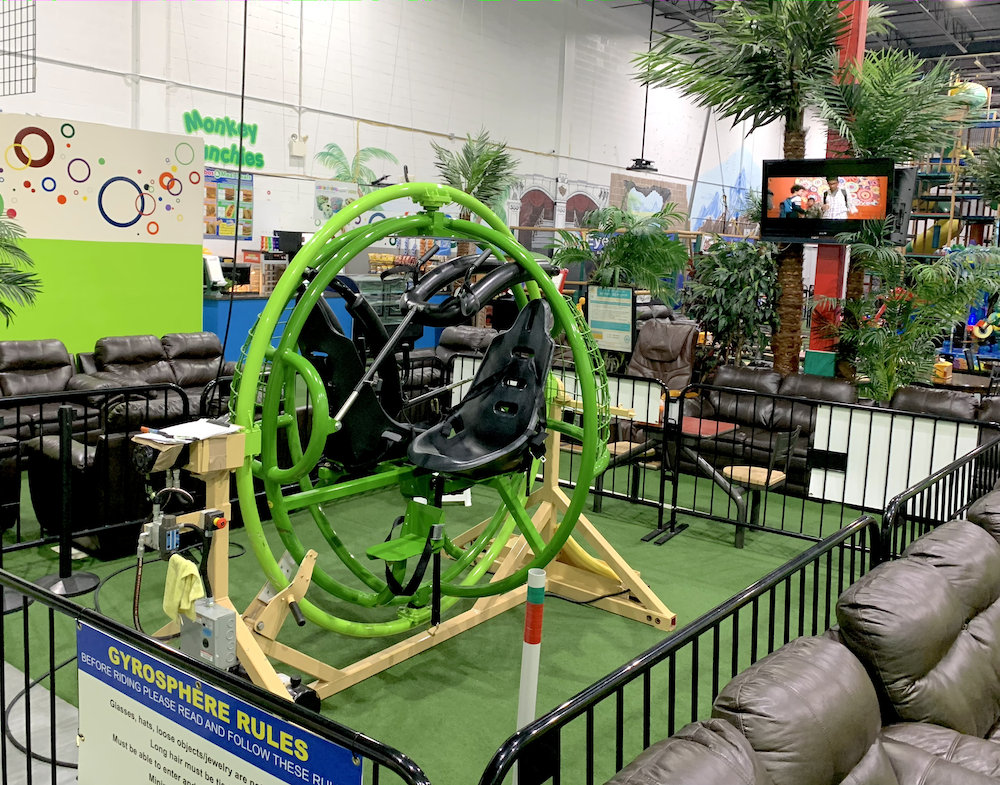 Host Your Next Party!
We have 6 different themed rooms for hosting all types of events from birthday parties, to graduation, to family reunions to even corporate events. Full location rentals also available.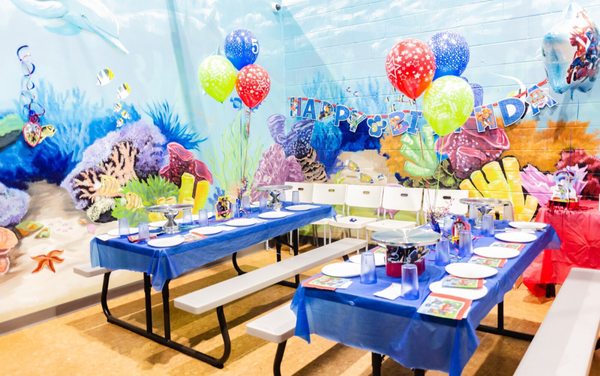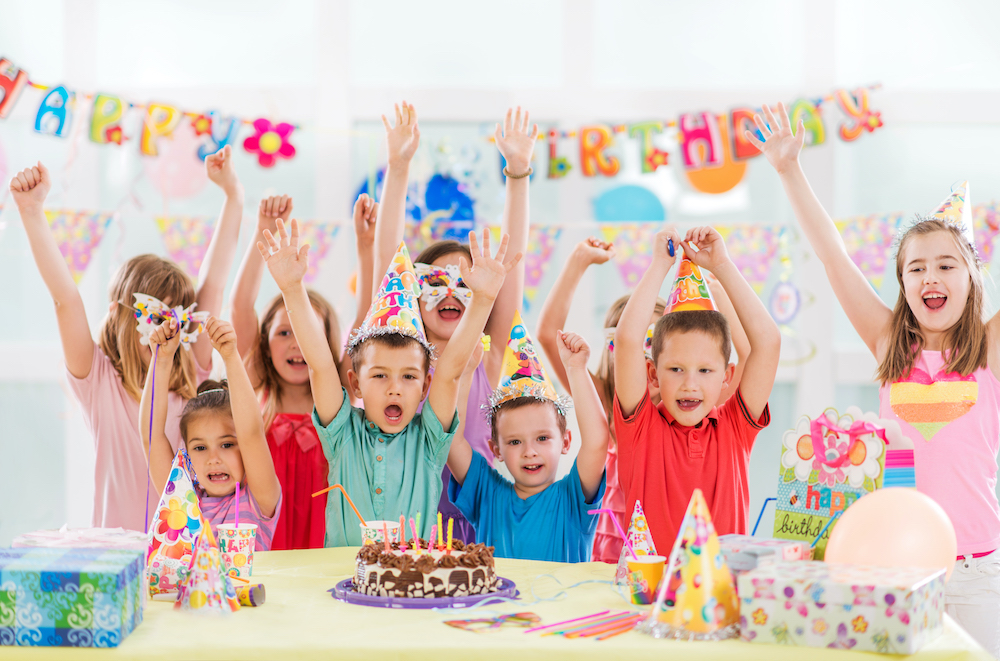 Come Visit Us
Bring the whole family out for a day of activities, games, food and entertainment!
Join our MonkeyMail
Get insider info about our exclusive parties, events, and special holiday promotions.