Activities
Lil' Monkeys hosts one of the largest play structures in the GTA: A 3 ½ story tall, 6 level, soft structure jungle gym. We also have over 16,000 sqft of space, a bungee trampoline, boo balls, a punch bag forest, 2 hanging glides, 7 different slides, the largest twist slide in Ontario, squeeze rollers, 6 entrances and so much more!
Just a reminder:
We are a SOCKS ONLY facility
We want to keep the little ones safe by keeping our facility as clean and tidy as possible. That is why we implemented our SOCKS ONLY Policy. That way we can ensure that everyone is comfortable, happy, clean and safe.
Parents: That also means you! 🙂  Remember to bring a pair of comfy socks with you so that you can enjoy the facility alongside your children. Forgot to bring socks? No problem! We have some for purchase.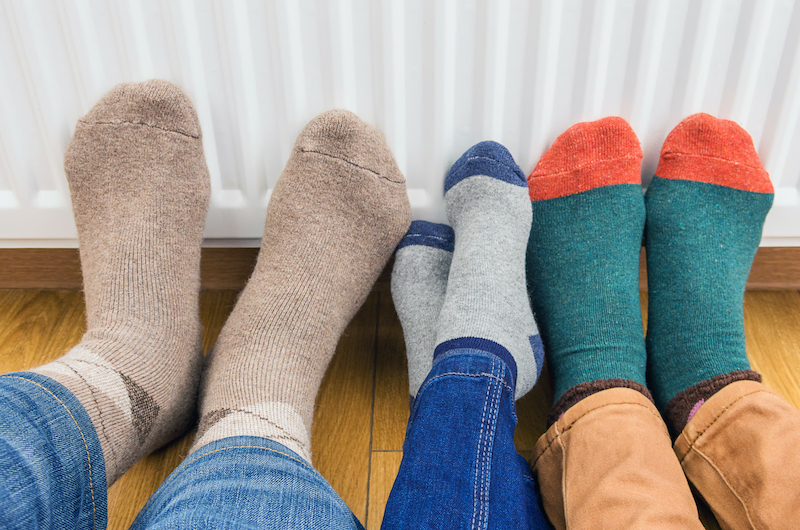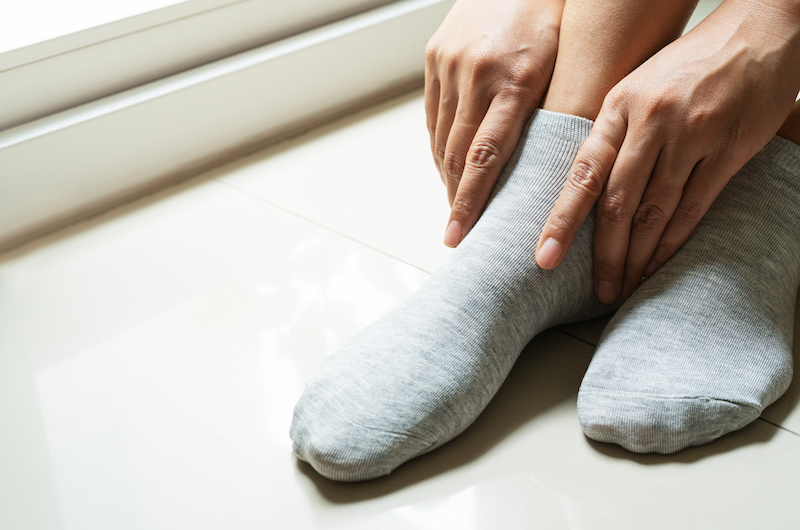 We recognize that certain health conditions require the use of special shoes or orthotics. Please contact our staff prior to visiting the facility to inquiry if your doctor prescribed footwear is allowed.
With new games and rides coming to Lil' Monkeys every year, there is something fun for all ages!
Rules
Parents know the difference when they come to Lil' Monkeys Indoor Playgrounds. They can feel the care and time that has gone into maintenance, cleanliness, safety and quality control. Parents appreciate our key safety features that keep their little ones safe within our facility.
Our gym rules are not just for the children. Following Lil' Monkeys Indoor Playgrounds rules helps your children model your acceptance and ability to follow rules, so that your children respect society and school rules as well. Many people use our gym rules as an opportunity to teach their children how to respect and follow rules.
To uphold our high level of safety and security, we ask for your cooperation with the following rules:
Lil' Monkeys is an unsupervised area. Parents/Caregivers are responsible for their children at all times. Parents/Caregivers must remain on site with child. Parents/Caregivers are responsible for their child's safe use of the equipment at all times. Lil' Monkeys is not responsible for injury resulting from unsafe or careless use of the playground equipment.

By entering Lil' Monkeys Indoor Playgrounds, you assume all risks associated within the facility and for those you are responsible for.

Please leave all wristbands on until you have been checked out by a Lil' Monkeys team member.

No outside food or drinks allowed into Lil' Monkeys Indoor Playgrounds, unless you have booked a party room. Some exceptions do apply, ie: baby food, single coffee, single bottled water. Please see a Lil' Monkeys team member if you have any questions.

Please no food or drink in the play structure or on the eyeplay floor.

Absolutely NO alcohol, drugs and/or vaporizers are permitted in the facility.

Lil' Monkeys does not tolerate any verbal or physical abuse towards our staff or patrons.

Lil' Monkeys Indoor Playgrounds is a peanut/nut aware facility.
No popcorn, peanuts, gum or candy permitted in the facility.

Lil' Monkeys is a socks only facility. (NO trampoline socks allowed) Adults, as well as children must wear socks once inside the play area. For your convenience, socks are available for purchase. No bare feet, indoor shoes, slippers or trampoline socks will be permitted.

Lil' Monkeys is not responsible for lost or stolen items. Please leave all valuables in car or at home. We do have lockers available for your convenience. You may bring a lock with you, or we do have locks that are available to rent.

Birthday parties are by advanced booking only.
No piñatas, silly string or confetti please.

Lil' Monkeys reserves the right to refuse admittance or to ask you and your child to leave if the equipment is being used improperly or your play is unsafe, disrespectful to others or any refusal to follow the rules.
Facility Safety
Wristband Policy
Upon arrival, all guests will receive a wristband that is either numbered or colour coded and will correspond to Parents/Caregivers last name, or the party to which your child is attending.
A Lil' Monkeys team member will check this information when you are ready to leave, to ensure that the children are leaving with the same adult or guardian that signed them in.
We do this for your child's safety and your peace of mind. Please leave all wristbands on until you have been checked out by a Lil' Monkeys team member.
Secure Front Entry
Our front gate is always monitored by a member of our staff, allowing them to personally connect with every family that enters or leaves the facility. No adults or teens are allowed in, unless visiting with a child for play. Parents do not need to worry about 'strangers' entering from the street. All exits are secured, and kids cannot get out without a family member. Each child is checked for a wristband at the gate, to ensure that the children are leaving with the same adult or guardian that signed them in.
Toddler-Safe Play Area
Because not all kids 12 and under are the same, it's important to ensure that all ages can have safe fun. At Lil' Monkeys we maintain a toddler area for children 3 and under.
Daily Inspections
At Lil' Monkeys, we do an entire-facility check daily to ensure all equipment is safe as always.
Rigid Cleaning Procedures
Lil' Monkeys cleaning team works hard throughout each day, and night, to keep things as clean as can be. And it shows! That is why we are known as the 'cleanest playground around!' Many of our staff and managers have children or family members that come to play on a regular basis. We're parents too, and we understand how important cleanliness is.
Host Your Next Party!
We have 6 different themed rooms for hosting all types of events from birthday parties, to graduation, to family reunions to even corporate events. Full location rentals also available.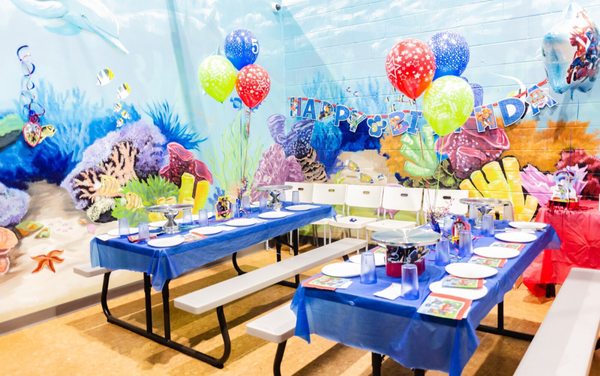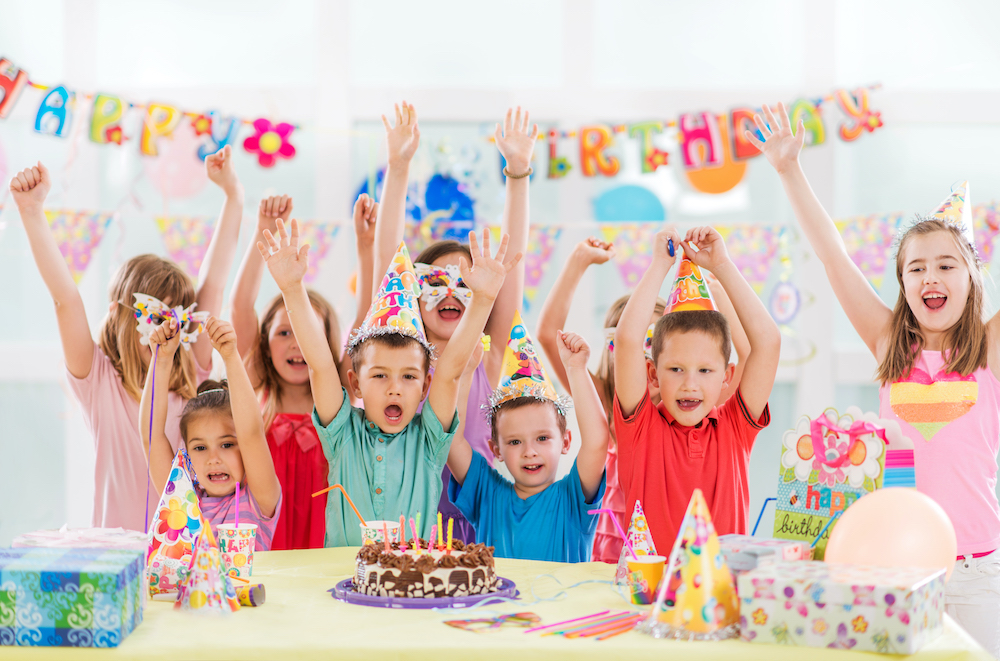 Come Visit Us
Bring the whole family out for a day of activities, games, food and entertainment!
Join our MonkeyMail
Get insider info about our exclusive parties, events, and special holiday promotions.