What To Expect When Visiting Our Facility
Our team at Lil' Monkeys Indoor Playgrounds have been hard at work preparing new health and safety precautions in order to ensure that every visit with us for you and your family is a safe one. Our absolute top priority is creating an environment where both kids and parents can enjoy our facility with peace of mind. Please find a detailed look at what our hard-working team has been up to and do not hesitate to reach out to us should you have any questions or concerns.
Thank you to each and every one of you. We can't wait to have you back again!

Our Safety Precautions and Conditions




Parties
Provincial regulations now require that we ask for a vaccine passport in the form of a QR code as well as a form of ID for anyone 12 and older who are attending any birthday functions.  Beginning March 1st, we will no longer require proof of vaccination for party bookings.
Party time slots have been reduced by 50%
Parties can be booked online and via phone or in person
Please arrive no more than 5 minutes before your party to allow for physical distancing in the front lobby and shoe room
Party times are spread out and staggered to limit the number of people
Specific sections, rooms, and game machines will be made unavailable
Common area seating MIGHT be unavailable during certain times of your party
Employees will be constantly monitoring all areas of the facility to ensure physical distancing guidelines are being met wherever possible
Face Masks and PPE
Following recent provincial updates, as of March 21st masks will no longer be required when entering or visiting our facility
Employees will have access to gloves and must wash or sanitize their hands at least every 30 minutes
All of our employees are fully vaccinated. If they are in situations that make it not possible, they are tested weekly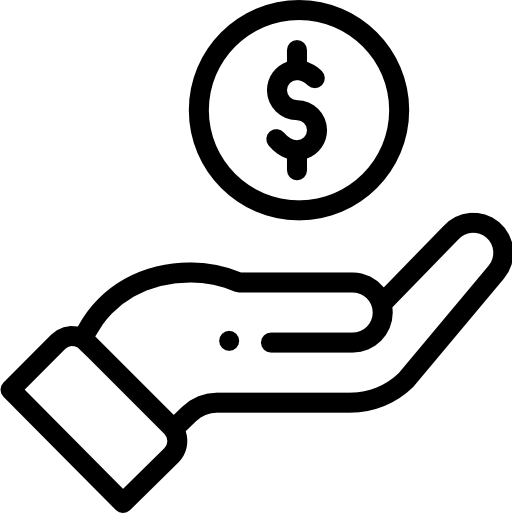 Payment and Bookings
Tickets can now be purchased online and shown at the entrance via your smartphone in order to stay contactless
Please expect a small wait time for walk-ins
Debit, credit and gift cards are accepted and preferred. We are currently not accepting AMEX
Cash is accepted
Guest and Staff Symptoms
Guests who are experiencing symptoms of COVID-19, the flu or a cold should not enter the facility
Guests will be required to self screen upon entry to Lil' Monkeys
If a guest has travelled outside of Canada in the last 14 days they should not visit the facility
Guests are required to maintain social distancing while moving throughout the facility
Our staff must complete and pass a self-health attestation before their shift
Employees are required to declare they are symptom-free. They are instructed to stay home if they have symptoms of COVID-19 or the flu, and will be sent home immediately if they begin to show symptoms during their shift




Cleaning
All seats, tables and children's high chairs are wiped down with industrial-grade cleaning products between guests
The play structure and attractions are cleaned and sanitized multiple times throughout the day
Touch-points are wiped down every 30 minutes or less
Hand sanitizer is readily available throughout the facility
Our entire space will undergo a deep cleaning, sanitization, and fogging every evening
Main Play Area
Capacity in the main play area has been reduced
Some seating has been removed to allow for 6 feet of space between guests



Arcade Games and Prizes
Availability of amusement games will vary based on a rotation and to ensure social distancing
Increased sanitization practices are in place to keep machines clean
Guests are required to use the available hand sanitizer before and after playing games
Prizes will not be exchangeable or returnable once handed out
Food and Concessions
Provincial regulations now require that we ask for a vaccine passport as well as a form of ID for anyone 12 and older who orders from the concession stand. Beginning March 1st, we will no longer require proof of vaccination for concession.
Some bistro and concession items have been removed temporarily
Toppings, straws, napkins, utensils and condiments are available upon request at the bistro counter
Refills are available by request and will be provided by our staff
All Kitchen staff are required to wear masks and gloves
Food is prepared in accordance with our enhanced staff hand-washing practices and local health regulations
Our Safety Precautions and Conditions


Parties
Provincial regulations now require that we ask for a vaccine passport in the form of a QR code as well as a form of ID for anyone 12 and older who are attending any birthday functions
Party time slots have been reduced by 50%
Parties can be booked online and via phone or in person
Please arrive no more than 5 minutes before your party to allow for physical distancing in the front lobby and shoe room
Party times are spread out and staggered to limit the number of people
Specific sections, rooms, and game machines will be made unavailable
Common area seating MIGHT be unavailable during certain times of your party
Employees will be constantly monitoring all areas of the facility to ensure physical distancing guidelines are being met wherever possible


Face Masks and PPE
Following recent provincial updates, as of March 21st masks will no longer be required when entering or visiting our facility
Employees will have access to gloves and must wash or sanitize their hands at least every 30 minutes
All of our employees are fully vaccinated. If they are in situations that make it not possible, they are tested weekly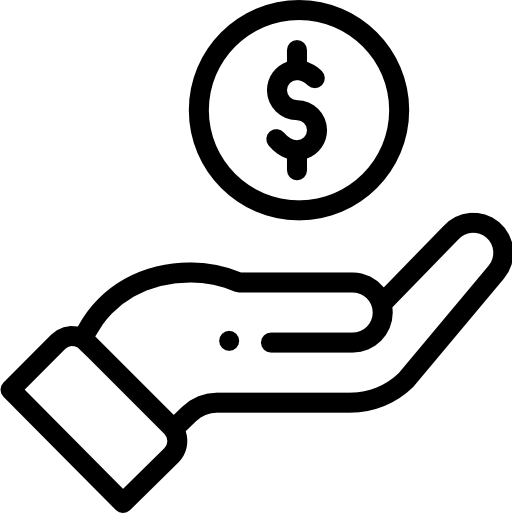 Payment and Bookings
Tickets can now be purchased online and shown at the entrance via your smartphone in order to stay contactless
Please expect a small wait time for walk-ins
Debit, credit and gift cards are accepted and preferred. We are currently not accepting AMEX
Cash is accepted


Guest and Staff Symptoms
Guests who are experiencing symptoms of COVID-19, the flu or a cold should not enter the facility
Guests will be required to self screen upon entry to Lil' Monkeys
If a guest has travelled outside of Canada in the last 14 days they should not visit the facility
Guests are required to maintain social distancing while moving throughout the facility
Our staff must complete and pass a self-health attestation before their shift
Employees are required to declare they are symptom-free. They are instructed to stay home if they have symptoms of COVID-19 or the flu, and will be sent home immediately if they begin to show symptoms during their shift


Cleaning
All seats, tables and children's high chairs are wiped down with industrial-grade cleaning products between guests
The play structure and attractions are cleaned and sanitized multiple times throughout the day
Touch-points are wiped down every 30 minutes or less
Hand sanitizer is readily available throughout the facility
Our entire space will undergo a deep cleaning, sanitization, and fogging every evening


Main Play Area
Capacity in the main play area has been reduced
Some seating has been removed to allow for 6 feet of space between guests

Arcade Games and Prizes
Availability of amusement games will vary based on a rotation and to ensure social distancing
Increased sanitization practices are in place to keep machines clean
Guests are required to use the available hand sanitizer before and after playing games
Prizes will not be exchangeable or returnable once handed out


Food and Concessions
Provincial regulations now require that we ask for a vaccine passport as well as a form of ID for anyone 12 and older who orders from the concession stand
Some bistro and concession items have been removed temporarily
Toppings, straws, napkins, utensils and condiments are available upon request at the bistro counter
Refills are available by request and will be provided by our staff
All Kitchen staff are required to wear masks and gloves
Food is prepared in accordance with our enhanced staff hand-washing practices and local health regulations
Our Safety Precautions and Conditions


Parties
Provincial regulations now require that we ask for a vaccine passport in the form of a QR code as well as a form of ID for anyone 12 and older who are attending any birthday functions
Party time slots have been reduced by 50%
Parties can be booked online and via phone or in person
Please arrive no more than 5 minutes before your party to allow for physical distancing in the front lobby and shoe room
Party times are spread out and staggered to limit the number of people
Specific sections, rooms, and game machines will be made unavailable
Common area seating MIGHT be unavailable during certain times of your party
Employees will be constantly monitoring all areas of the facility to ensure physical distancing guidelines are being met wherever possible


Face Masks and PPE
Following recent provincial updates, as of March 21st masks will no longer be required when entering or visiting our facility
Employees will have access to gloves and must wash or sanitize their hands at least every 30 minutes
All of our employees are fully vaccinated. If they are in situations that make it not possible, they are tested weekly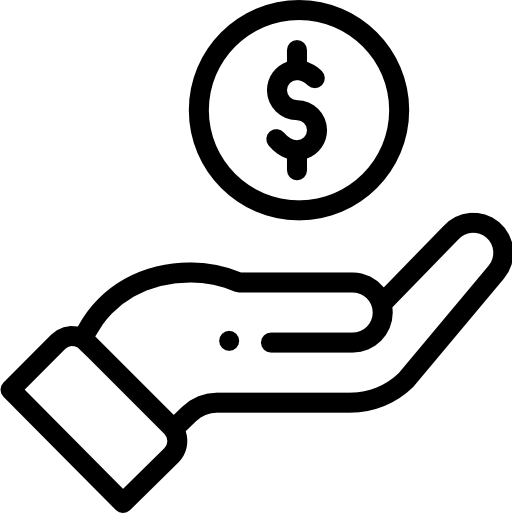 Payment and Bookings
Tickets can now be purchased online and shown at the entrance via your smart phone in order to stay contactless
Booking your visit ahead of time is encouraged. Walk in traffic will only be allowed based on space and availability
Please expect a small wait time for walk-ins
Debit, credit and gift cards are accepted and preferred. We are currently not accepting AMEX
Cash is accepted


Guest and Staff Symptoms
Guests who are experiencing symptoms of COVID-19, the flu or a cold should not enter the facility
Guests will be required to self screen upon entry to Lil' Monkeys
If a guest has travelled outside of Canada in the last 14 days they should not visit the facility
Guests are required to maintain social distancing while moving throughout the facility
Our staff must complete and pass a self-health attestation before their shift
Employees are required to declare they are symptom-free. They are instructed to stay home if they have symptoms of COVID-19 or the flu, and will be sent home immediately if they begin to show symptoms during their shift


Cleaning
All seats, tables and children's high chairs are wiped down with industrial-grade cleaning products between guests
The play structure and attractions are cleaned and sanitized multiple times throughout the day
Touch-points are wiped down every 30 minutes or less
Hand sanitizer is readily available throughout the facility
Our entire space will undergo a deep cleaning, sanitization, and fogging every evening


Main Play Area
Capacity in the main play area has been reduced
Some seating has been removed to allow for 6 feet of space between guests

Arcade Games and Prizes
Availability of amusement games will vary based on a rotation and to ensure social distancing
Increased sanitization practices are in place to keep machines clean
Guests are required to use the available hand sanitizer before and after playing games
Prizes will not be exchangeable or returnable once handed out


Food and Concessions
Provincial regulations now require that we ask for a vaccine passport as well as a form of ID for anyone 12 and older who orders from the concession stand
Some bistro and concession items have been removed temporarily
Toppings, straws, napkins, utensils and condiments are available upon request at the bistro counter
Refills are available by request and will be provided by our staff
All Kitchen staff are required to wear masks and gloves
Food is prepared in accordance with our enhanced staff hand-washing practices and local health regulations